CWW Alerts
POST-PANDEMIC TRAVEL & BOOKING TIPS
Few industries worldwide have been more adversely affected by the COVID-19 pandemic than business travel. The executive ground travel industry is at the top of that list.
Due to the pre-pandemic strength of our company and strategic changes in operations made during COVID, Commonwealth Worldwide Executive Transportation remains one of the strongest providers in the business thanks to our resilient and dedicated team of professionals.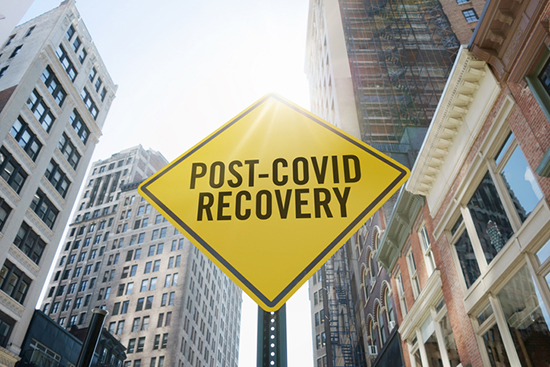 However, as this market moves to post-pandemic operations, the contrast between pre-COVID times and today are stark. Here are some examples:
COVID-19 resulted in a worldwide reduction of active limousine companies, and those who have survived the pandemic have reduced their fleets dramatically, selling off assets just to survive financially while waiting for business to come back for the past two years. With demand now re-emerging, providers are working hard, but struggling to ramp up. New vehicles are hard to come by due to computer chip shortages and supply chain issues. Executive drivers are difficult to secure with many having left the industry, and those qualified are costing substantially more.

Vehicle availability is now limited in all markets, and specifically pertaining to specialty vehicles such as vans, Mercedes Sprinters and buses.

Last minute reservations are often difficult – if not impossible – to accommodate.

Services such as unscheduled stops and extending the duration of a trip in progress are becoming less possible because bookings are tightly spaced in all markets.
Due to the above realities:
Costs for new vehicles and additional staff are higher, thus prices to the consumer are rising.

Minimum charges and cancellation fees are also changing across the country. The days of two-hour cancellations and two-hour minimums are, for now, a thing of the past, and the new policies will vary widely from market to market. Local providers have fewer vehicles and will often decline work in order to maintain service levels. 24-hour cancellations are now common, with some requiring even longer windows of up to 72-hours especially in smaller markets and/or larger vehicles.

Some markets are now implementing longer minimums on hourly service, often ranging between three to five hours, up from the industry pre-COVID standard of two hours for sedans and SUVs.

Popular special events, such as the Super Bowl, can demand up to 12-hour minimums per day. The Consumer Electronics Show demands four-day, 12-hour minimums (48 hours total).

In areas with very few providers, such as ski and resort destinations, rates and minimums have likewise increased.

Large groups, such as conferences, meetings and events may not be serviceable due to lack of inventory.

Minimum charges for late cancels or no-shows are no longer limited to the minimum duration, but may be equal to the full time and rate booked. For example, if a trip is scheduled for eight hours with multiple stops, the late cancellation charge may equal the total estimated cost of the reservation as it was originally booked.

Here are some tips to make your travel arrangements easier:

Book early – the best way to be able to guarantee a request is to book it as soon as possible. Even if you don't know the exact addresses, but the city is confirmed, (i.e., a Boston hotel), book your reservation.

Please understand that not all last-minute changes or duration extensions will be able to be accommodated. We will, of course, do our very best to handle all changes.

Ensure you know the cancellation policy surrounding a particular trip, and if you're unsure, please ask the agent. Policies regarding the cancellations will differ from market to market.

At Commonwealth Worldwide Executive Transportation, we are doing everything within our power to accommodate your needs in a timely and reasonable manner in this "new normal." We have brought back much of our beloved staff and have new vehicles on order with the manufacturers, including new Lincoln Aviators. However, we do believe demand will outpace supply for quite some time.

We ask that you work closely with our expert travel professionals to minimize any inconveniences or unanticipated complications. We value your business and appreciate your understanding as we brave these new realities together!

CORONAVIRUS MITIGATION: OUR PRIORITY - YOUR SAFETY

All of us at Commonwealth Worldwide are dedicated to ensuring the continued good health and well-being of our customers and team members during this Coronovirus-19 mitigation period. We are following local health and public safety regulations along with Center for Disease Control guidelines while adhering to strict sanitation procedure

Prior to entering service, all of our company-owned vehicles undergo a two-stage disinfecting and protection process in compliance with CDC practices. This results in an antimicrobial protective coating lasting for months.

Following complete cleaning, washing and detailing of our vehicles inside and out, they are parked outdoors to allow for the sun's UV rays to further disinfect doorhandles, trunk lids, etc.

The passenger areas of our vehicles are cleaned with disinfectant wipes before and after each trip using CDC recommended cleaning agents.

We have installed retractable Clearview separators inside of our company-owned vehicles to provide even more protection between our passengers and drivers (pictured).

We are removing all materials in the rear seating area such as newspapers, magazines and literature that may be prone to germ retention.

Our Dispatch Department performs and records temperature checks on every driver at the beginning of each shift.

Our chauffeurs are using personal protective equipment, including face masks and gloves.

Drivers are also practicing safe personal distancing.

We recommend that customers handle their own luggage for safety reasons.

As is our normal practice, we instruct all employees to seek medical care immediately if they feel ill or running a

temperature.

Of course, we do not allow any visibly sick employees to report to work.

We are encouraging our team members who can work effectively from home to do so, minimizing in-office staffing levels.

As always, we are dedicated to providing you with the utmost level of service and safety possible, including a welcome, sanitary environment. We urge you to take the personal precautions necessary to ensure your continued good health as well!

BOS Alert: Logan Terminal C NEW MEETING PROCEDURES

~~~

BOS Alert: Delays Reported To/From Boston Logan International Airport due to Tobin Bridge Repair

~~~

CHECK AIRPORT SECURITY WAIT TIMES

~~~

Click here for CHICAGO O'HARE (ORD) PASSENGER ADVISORY

~~~

We will post CWW Alerts on this page as events warrant. If you have subscribed to CWW Alerts, we will send them directly to you via email as well. Alerts may include airport advisories, major traffic issues, severe weather warnings or any other matter which may cause any inconvenience to our valued clients or cause any disruption of service to you.

CURRENT CONDITIONS:


Click here for live traffic conditions in Manhattan

Additional Cities LIVE Traffic:

International Cities LIVE Traffic:

US Airport Delays/Cancellations

Check Airport Security Wait Times

Don't see a link to your favorite city? Let us know and we'll add it for you!

---

Get CWW traffic and storm alerts, airport advisories and more delivered to your inbox!