CWW Alerts
CORONAVIRUS PRECAUTIONS: OUR PRIORITY - YOUR SAFETY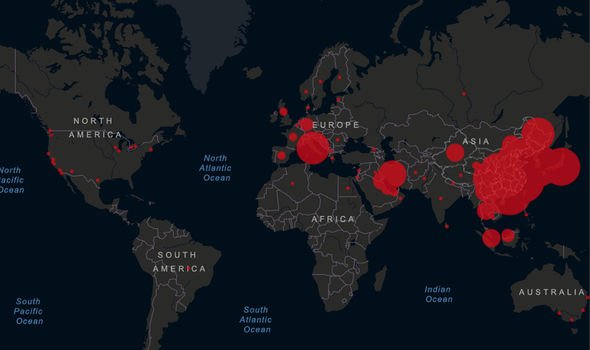 As reports of the spread of the COVID-19 virus have grown worldwide, we at Commonwealth have been taking a heightened, proactive approach to the health and safety of our valued passengers and team members.
As with every Flu Season, our standard procedures relative to the well-being of our entire staff and cleanliness of our equipment - including our vehicle interiors - are emphasized:
We provide annual flu shots to our team at no cost to all who wish to receive the protection, including all of our drivers.

The passenger areas of our vehicles are cleaned with disinfectant wipes after each trip.

As an extra precaution this season, we are removing all materials in the rear seating area such as newspapers, magazines and literature that may be prone to germ retention.
As is our normal practice, we instruct all employees to seek medical care immediately if they feel ill. We also do not allow any visibly sick employees to report to work.
As always, we are dedicated to providing you with the utmost level of service and safety possible, including a welcome, sanitary environment. We urge you to take the personal precautions necessary to ensure your continued good health as well!
BOS Alert: Logan Terminal C NEW MEETING PROCEEDURES
~~~
BOS Alert: Delays Reported To/From Boston Logan International Airport due to Tobin Bridge Repair
~~~
NYC Alert: Route 495/Lincoln Tunnel Construction - Expect MAJOR Delays thru 2021!
~~~
CHECK AIRPORT SECURITY WAIT TIMES
~~~
Click here for CHICAGO O'HARE (ORD) PASSENGER ADVISORY
~~~
We will post CWW Alerts on this page as events warrant. If you have subscribed to CWW Alerts, we will send them directly to you via email as well. Alerts may include airport advisories, major traffic issues, severe weather warnings or any other matter which may cause any inconvenience to our valued clients or cause any disruption of service to you.
CURRENT CONDITIONS:

Click here for live traffic conditions in Manhattan
Additional Cities LIVE Traffic:
International Cities LIVE Traffic:
US Airport Delays/Cancellations
Check Airport Security Wait Times
Don't see a link to your favorite city? Let us know and we'll add it for you!
---

Get CWW traffic and storm alerts, airport advisories and more delivered to your inbox!