General Aviation | Private Aviation Ground Transportation
Commonwealth Worldwide's General Aviation Desk provides ground transportation and sedan service to our valued private aviation and jet charter clients. With services available at general aviation terminals around the world, we specialize in chauffeured ground transportation and limo services for a wide variety of customers. From corporate fleets to private jet charterers and fixed-based operators, Commonwealth Worldwide is a favorite choice for the business aviation industry.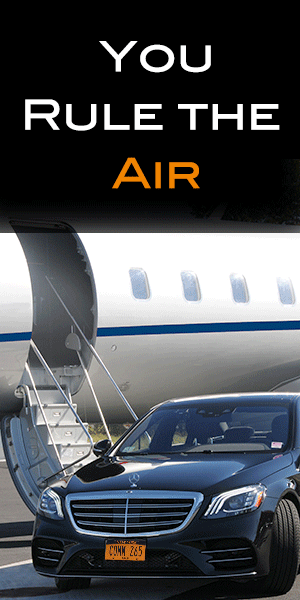 Our staff of private aviation and ground transportation professionals is intimately familiar with the needs of passengers traveling via private jet, and our trusted career chauffeurs are directly employed by us - many for more than 20 years. Whether you're taking off from a small private airport or landing at an international landmark like JFK, we're on time every time, providing as much comfort and convenience as possible.
Here's how we consistently deliver for our clients:
Dedicated General Aviation Department: Our General Aviation Desk is comprised of individuals with domain-specific expertise in general aviation and charter plane ground transportation. Their knowledge of the private aviation industry makes them uniquely able to handle our client's needs in an efficient and accurate manner.
GPS Vehicle Tracking: We provide real-time mapping of your vehicle in many major market areas, so you can view your driver's location on your smartphone or on your desktop! For an updated list of markets covered, click here.
FAA Flight Tracking: All general aviation flights are continuously monitored to ensure the vehicle is on time, every time.
Status Updates: We know the value of being informed at every turn during the course of your reservation. We provide real-time status updates via email when your driver is on-site and when the passenger is in the vehicle.
CWW24 Reservation Reminders: An automatic trip reminder that generates 24-hours prior to your trip with us. This is an extremely useful tool in helping you monitor your upcoming trips, and also serves well as a reminder to cancel those you don't need.
Chauffeur Direct Driver Information Emails: An automatic email is sent to you 15-45 minutes prior to pick-up advising you of your driver's name, cell phone number, as well pertinent trip information. This information allows you to close the communication gap easily if trying to reach your driver directly, saving you time, reducing stress and giving you peace of mind.
UnCommon Commitment: We are people moving people, and sometimes things happen. We are proud of the fact that out of every 1,000 rides we complete, there are less than five issues to report. And if we do encounter a problem, you'll likely hear from us to resolve the matter before we hear from you - that's "The Commonwealth Way."
Aviation Desk: 866.348.5377 (Worldwide: +1.617.779.4650) - Aviation@CommonwealthLimo.com
Download/Print our Private Aviation Services Overview