Careers at Commonwealth Worldwide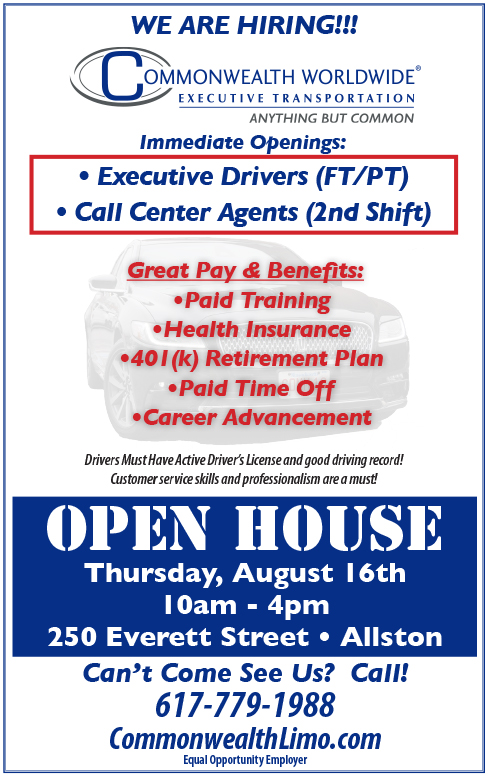 We are a team committed to performing at the highest levels within and across each department of our organization. We are never satisfied with the way things have been done because we are researchers and entrepreneurs who are always looking for the next best way to enhance and increase customer service performance. This effort and commitment is our trademark that we call "The Commonwealth Way."
We are always looking for exceptional talent to join our team. We welcome you to read about our company and if you have what it takes to provide the highest level of service to Commonwealth's customers, we welcome you to contact us.
---
Current Positions Available:
VIP Driver: New York (TLC License Required)
VIP Driver - Corporate Clients: Boston
Call Center/Reservations (3pm - 11pm): Boston
---
To submit your resume or any employment inquiries, please contact:
CWWJobs@CommonwealthLimo.com
617.779.1987
Download and print an Employment Application: New York / Boston
Fax completed Applications to: 617.507.2583
Commonwealth Worldwide is an Equal Opportunity Employer. Diversity Statement