2022 Lincoln Aviator
A spacious upgrade from a sedan, but not quite a full-size SUV, the gorgeous Lincoln Aviator is in a class by itself. Its 119" wheelbase and solid chassis provide a smooth, comfortable ride with a lower-to-the-ground stance for ease of passenger entry (only 2" higher than the Continental). It sports a twin-turbocharged 3.0L V6 engine with a smooth-as-silk 10-speed transmission with plenty of power.
The rear passenger seats are heated and a separate climate console adjusts for maximum comfort. A third row accommodates additional passengers and folds flat when not needed.
By combining unparalleled standards of service and care with a fleet of luxury sedans like the brand new Lincoln Aviator, Commonwealth Worldwide has staked a serious claim as among the world's most respected luxury transportation providers – from corporate chauffeur service to celebrity transportation and more. Take one ride with us, and we're certain that you'll understand why.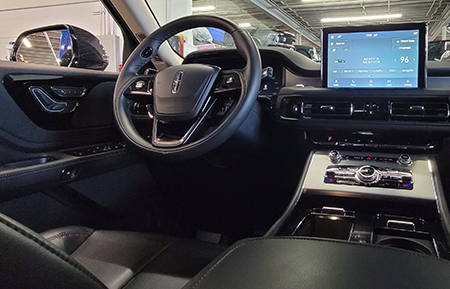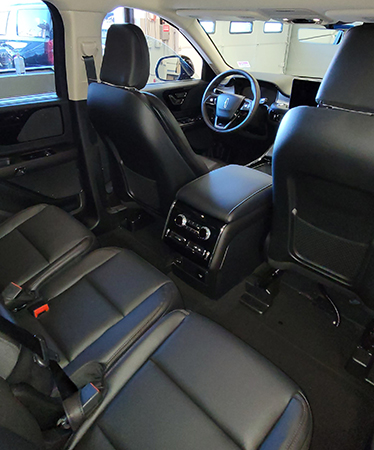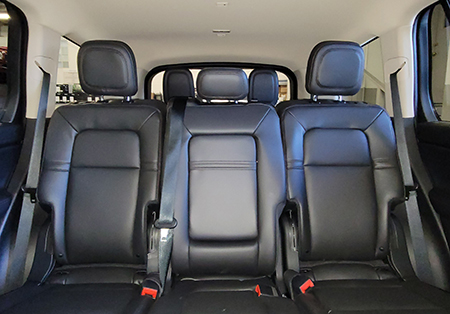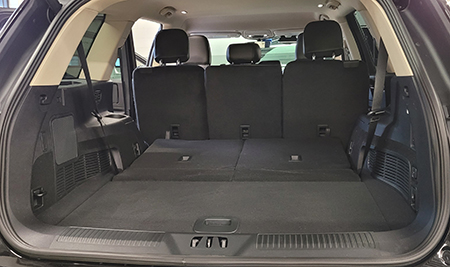 ---
Passengers: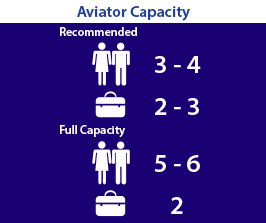 Passengers:
Four passengers very comfortably.
Can accommodate a fifth person in front passenger seat.
Luggage:
Trunk fits up to six average size bags.
---
Average passenger assumed to be 5'11" 180-185 lbs.
Average luggage size assumed to be bags able to fit in an airline overhead bin.